HeartBeat Northland
HeartBeat Northland is a public/private partnership, led by the Northland Chapter, to save lives through early defibrillation, training in CPR/AED, and public education about Sudden Cardiac Arrest.
Helping Ordinary People
Save Lives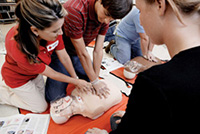 Almost anyone can use an AED to save a life because the device is so user-friendly. After an SCA, the device will analyze a victim's condition and, if necessary, deliver an electrical shock to the heart to reverse sudden cardiac arrest. Easy operation with clear voice prompts and automatic analysis enables you to use safely the device with minimal or no training.
Our Goal
2000

new students learn CPR

2000

new students learn AED Skills

200

AED's placed in public buildings
Within the next 2 years
How to Help
Testimonials
Rick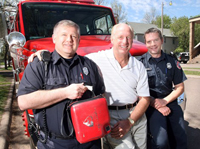 "My family couldn't believe that this happened, my heart attack. I was gone and I was lucky to come back and share the rest of my life with them..."
Ed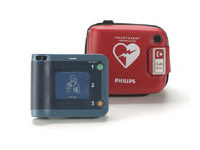 "I ran my two or three miles, was in the locker room, and I passed out. There's five UMD students that saved my life, two of them gave me CPR and then two were setting up the defibrillator..."