« Shows & Personalities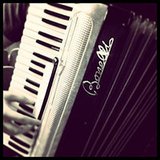 Midwest Polka Party
On Air:

Saturdays, 8am - 10am

Host:

Pat Cadigan
About the Show

Join Pat Cadigan for the Midwest Polka Party Saturdays from 8a-10a. Pat Cadigan's polka days go back to the Chmielewski Fun Time Band and the days of living on the road. Pat's in the Polka Hall of Fame as a promoter and should be for his days in the band.

Pat plays everything from current polka-rock to the tex-mex polkas as well as some local favorites. It's no doubt the most all-inclusive polka radio show in the upper midwest. Feel free to call in your request or share your favorite polka story. Keep your ears open for details on the annual KDAL Polka Palooza as well. Let's roll out the barrell and EIOH!

Show Host

Pat Cadigan

My first contact with radio came at the age of ten, when I was asked to substitute on a couple of fifteen minute country shows hosted by Famous Lashua "The singing Cowboy." He had taken a short vacation and his recorded Saturday morning show had to be hosted by a substitute guitar player. That was demanded by his sponsor Herb Spindler's Farm and Home Store in the West End. My next door neighbor knew I could play one, so set me up to do the shows. He incidentally was a radio sales person, and was the main reason I did the shows. He sold my parents on the idea.

Several years later while I was attending UMD, several of the theater crowd came together to put KUMD radio on the air. We actually used a wooden cigar box, a toggle switch, and 100 feet of wire strung between a chimney and the student union to do it. Later that year, I heard of an opening at WDSM radio, auditioned for the opening, and was hired to run their evening shift of shows from NBC radio network. It wasn't more than a couple months later I was told to learn how to be a record playing host as the network was canceling its evening programs and switching them to the new NBC-TV network....thus ushering in the era of what came to be called rock and roll. Like any young kid, I loved that stuff and all that went with it......

It was a wild ride for Pat "The Cat." After two years, I was drafted into the US ARMY. Upon my return, I worked at WEBC, WDSM, WQMN, and KLIZ. In 1961, I was hired by KDAL to run an all night show. After graduating with a teacher's degree in secondary education, I was given a daytime show on KDAL. I continued to work off and on until 1974, when I received my real estate license....left KDAL and didn't return until 1982, and then with the understanding that I was willing to work in the mornings, but the rest of the day had to be mine. In 1961 I met up with Florian Chmielewski, who was a farm boy with a couple hundred milking cows. He told me of his desire to sell the cows and pursue a musical career and would I be interested in MCing his band as a front man? I agreed to give it a try. Well, it turned into a five night a week thirteen year relationship. We traveled around the entire country and almost all of Canada....produced a weekly TV show which was syndicated in twenty-five markets and beat All in the Family in the ratings. Archie Bunker never got over it.

My real estate interests were taking up most of time now, and radio was still my first love. I had to choose music or radio and I selected radio. I'm glad I did because I met a guy named Rik Jordan with whom I spent 26 years on the morning show with. He was the best talent this part of the country had heard. I've been able to work with the very best talent at the very best station in the upper Midwest, KDAL.